13th February 2020
How and why to look outside your organisation for content production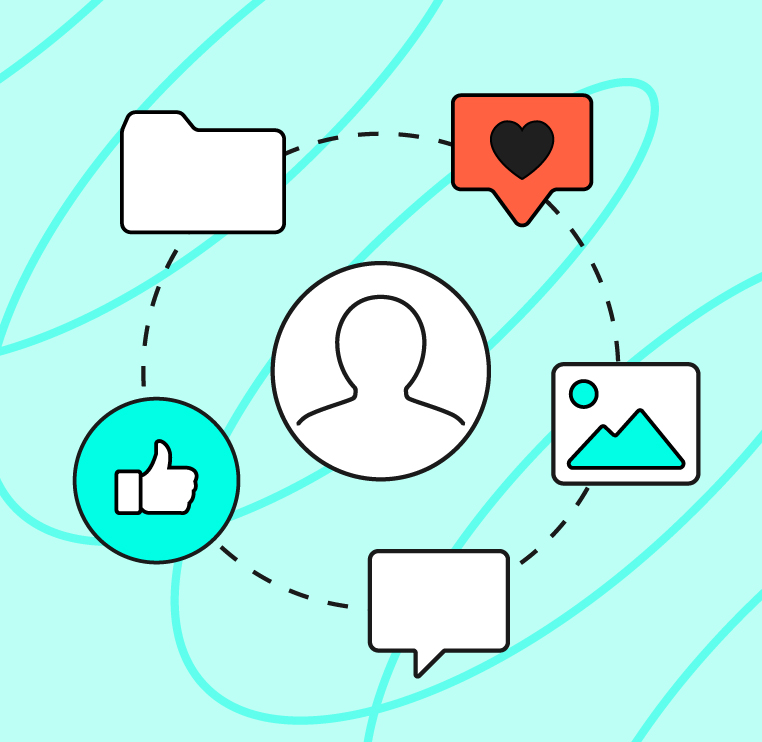 You've spent weeks planning your content strategy. Days toiling away on your audience personas and doing your keyword research.
Drunk countless cups of coffee and planned your tactical deployment down to which 140 characters are being posted on which day, at which time. Now you're set to implement a comprehensive content campaign ready to educate, influence, and persuade your audiences and smash your marketing objectives, right? Not quite.
No matter how well thought through your strategy and how comprehensive your tactical plan, you still need the right investment and the ability to execute.
If you're lucky, you work in a large, collaborative, well-integrated marketing department full of excellent writers and designers with all the investment you need. And, if you're like the vast majority of B2B marketers, you have two plans – one all-singing, all-dancing, utopian vision, and one that you're forced into due to resourcing issues.
So, what are you supposed to do? Well, if you're considering seeking external support for your content production, here's your handy guide on how to ensure you get what you need.
Do you really need help producing content?
Have you asked yourself this question? Recognising that you need support is just the first step and it won't be the only time you need to look inwards for answers.
You also need to understand exactly what it is you're looking for. Take into consideration the skills you really need.
Is it help in crafting your narrative?
Is it more support in writing, or do you need help ensuring you're hitting SEO themes and keywords?
Once you have answered these questions and you understand exactly what you need, you can start listing your requirements of a content agency…
Crafting your requirements
Before you compile a list of potential providers and begin your outreach, make sure you have considered some, if not all of the following:
What you need to create. Identify topics, formats and platforms that your chosen provider will work with. Consider word counts, style, and any other specifics you need. Will they need to research? Conduct interviews? Create video?
What role you need them to fulfil. Will they work with your company's systems and tools? Are they going to act as an extension of your team or work on separate projects and campaigns?
How much content you need and how often you need it.Do you need a consistent stream of content or will it be on a campaign basis?
Your objectives. What are you looking to accomplish through content creation and how will you monitor success?
How will you onboard them. How are you going to bring them up to speed with your writing style or brand guidelines? How will they be integrated into your workflows and editorial process? Are there legal guidelines they need to follow?
What tools and resources they need. Do you have the infrastructure already in place to produce and distribute the kinds of content you need? What access will they have to knowledge workers and other information in your business?
What you can afford to pay. Do you have the budgets that you need to secure all the services you need? How are you going to handle invoicing and payment?
What to look for from a content agency
Now that you've crafted a detailed list of requirements, understood your limitations and how you're going to integrate the agency you choose with the broader team, you're ready to begin looking for the help you need.
But where do you begin and what should you be looking for? Here's some advice to help you on your way:
Seek recommendations – speak to people you know, networks you're a part of, or to people you trust to find potential agencies to work with.
Research directly – visit some of the top, industry-relevant, media resources that you usually digest and check out who the contributors are. There will no doubt be agency mentions or other leading information to help you track down what you're looking for.
Work with a consultant – with such a wealth of choice and opportunity, sometimes working with someone to help you zero in on the right choice(s) for you is an effective way to find what you need.
How to assess your options
All agencies will be unique in their skillset and their specialisms, so it can be a minefield to assess who is the perfect choice for you.
Some may be more marketing focused, others journalism, some will be fantastic ad copywriters, technical writers, researchers or video producers.
How do you narrow down your list? Here's some advice and questions to ask:
Do they have relevant creation skills? Are they well-versed in creating eBooks, whitepapers or infographics? Do they have a background and expertise in creating what you need?
Are they industry experts? Have they produced content for this industry before? Do they understand how to optimise for different audiences? Do they know the right language for your audience?
How agile and adaptable are they? Are they able to take on a range of assignments across products, services and audiences?
Do they have other clients in the same industry? Do they understand your audience? Do they know people to speak to, influencers to engage with and have the right expertise to help you achieve your goals?
How accessible are they? Are they a huge agency with hundreds of clients or a more niche player ready to focus a lot of time and energy on you?
Do you like their work? Is what they have produced in the past what you are looking for? Do you think they will produce good quality content for you?
Hopefully, this gives you some great talking points and a framework with which to recognise your need for external content production, and that achieving your optimum delivery can be possible with the right support.
Our clients
Humblebrag: we work with some pretty big names in the industry…