31st May 2022
Branch Road Certified™ by Great Place to Work®!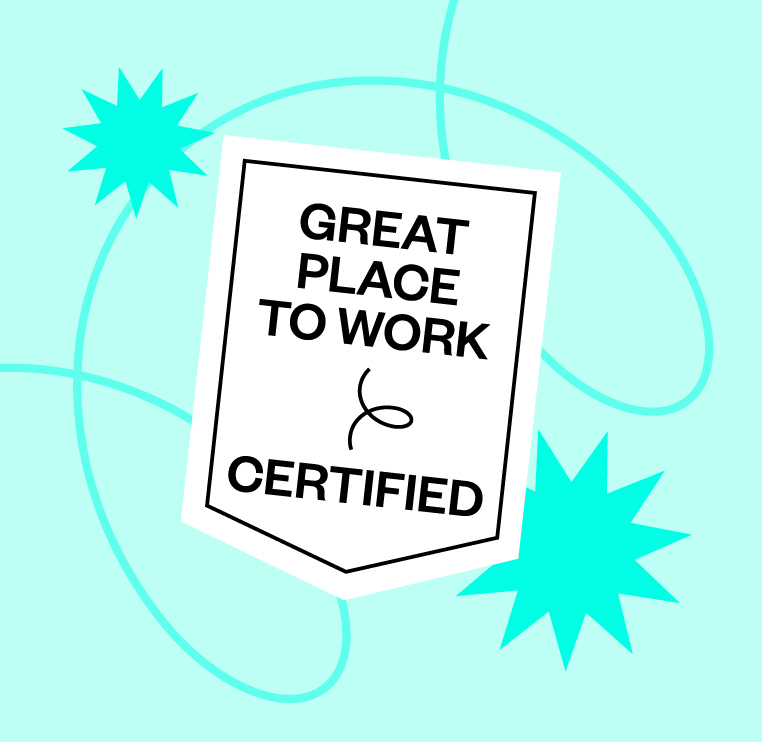 The results are in: We're a Great Place to Work®!
We're delighted (and very proud) to announce that we've been Certified™ by Great Place to Work®!
Great Place to Work® is the world's largest study of workplace cultures. Since 1992, they have surveyed more than 100 million employees around the world and used those deep insights to define what makes a great workplace: trust.
For an organisation to be Great Place to Work-Certified™, it must have 10+ employees (check!) and achieve a Trust Index™ result of 65% or higher (double-check!).
The Results
This is our very first time taking part in the Great Place to Work® survey and we're so pleased with the results!
Here are a few statistics resulting from the survey: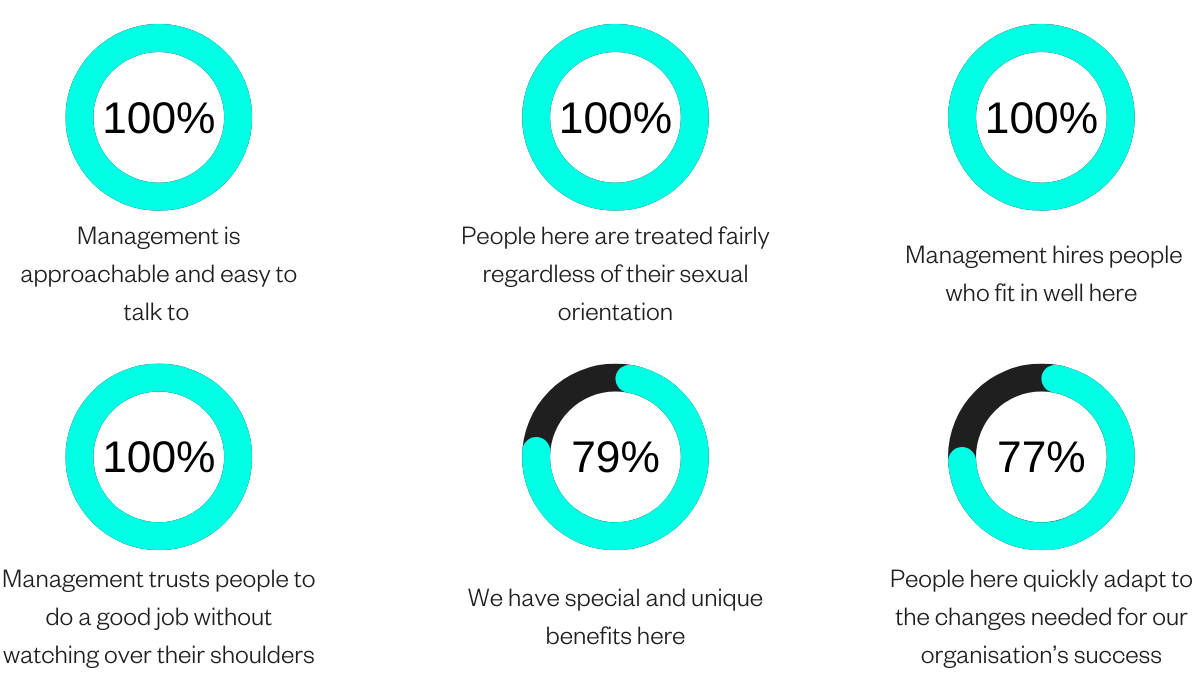 How we did it?
The certificate might make it official, but we've known all along that we're a great place to work.
But what makes Branch Road such a great (virtual) place? Let's break it down…
Hiring great people
"There's something about the culture at Branch Road that makes you feel like everyone truly values your hard work, trusts that you'll do your best, with no pressure, but is also ready to offer help when you need it, without judgement," says Claudia Ariano, Senior Integrated Comms Manager.
And she's right, we've built our culture on good communication, collaboration and inclusivity.
And that extends to new hires as well as the existing team. When looking for new Branch Roadies, we prioritise making sure that new hires will fit in with our culture (see Sam's blog on what she's learned!) which leads to a great team. When you have a great team, everyone's lives become a whole lot easier.
Training & development
In the world of marketing, things are changing constantly and quickly. Algorithm changes, social media trends and updated best practices mean that we have to stay on our toes. To do that, we have a healthy budget for training courses and enrolling in courses, keeping up with industry news and participating in professional development webinars.
By doing this, we're able to have a well-rounded team. If we don't know something, we figure it out and share what we've learned with the team.
We also have the opportunity to have a say in what work we do. Instead of a top-down approach, where we're simply directed on what to work on, we have the freedom to jump in, contribute or lead on a project that we're interested in.
Just because I'm on the Marketing Ops team, doesn't mean I can't write a blog (Hi!), or just because someone is a content writer, doesn't mean they can't jump in and help with some SEO work. In short, there's no limit to what we can do, learn or achieve – and that's the sign of a good workplace.
Work-life balance
Let's be honest, since Covid-19 landed, none of us are in a hurry to catch the tube into Central London, sit at a desk for 8 hours, commute back home and ultimately waste precious hours of our lives. Well good news: at Branch Road, we don't have to.
Moving to a 100% remote working model has meant we've been able to gain those hours back, allowing for a more relaxed working experience.
"Despite the remote working set-up," Nataly Guryanova, Head of Marketing Ops notes, "Branch Road still manages to create an inclusive environment with regular IRL and virtual social events and team activities, as well as the annual company getaways."
The flexible work policy also makes a big difference here. At Branch Road, we fit our work around our life – not the other way around. This seems to work well, considering 100% of the team believes that management trusts people to do a good job without watching over their shoulders. In fact, most managers can't even see our shoulders, let alone watch over them.
Ultimately if you get the work done well and on time, it doesn't really matter when, where or how you did it…
What does this mean to us?
When asked what it means to him, Andrew Simmonds, Head of Content says "At Branch Road, well-being is more than just guff. The well-being of our employees is absolutely essential to all the great work we do, and it factors into every decision we make. I couldn't be prouder to have that made official for the rest of the world to see."
So I think you'll agree it seems we're doing something right.
For me, personally, it means I'm in a job that encourages me to grow. I have the freedom to take a few hours off in the afternoon to attend that dentist appointment I've been avoiding. Or, I can work late on a Tuesday evening and take back the time on Wednesday morning with a nice lie-in.
For other colleagues, it might mean logging off at 3:30 pm to pick up their child from daycare, and finishing off a bit later when things are a little quieter.
Our Great Place to Work® Certification™ is a testament to the investment in our people. When you hire great people, offer them the flexibility, autonomy and support they need (and don't micromanage). The whole company will reap the rewards!
Our clients
Humblebrag: we work with some pretty big names in the industry…