12th May 2022
Why your marketing agency should be your strategic advisor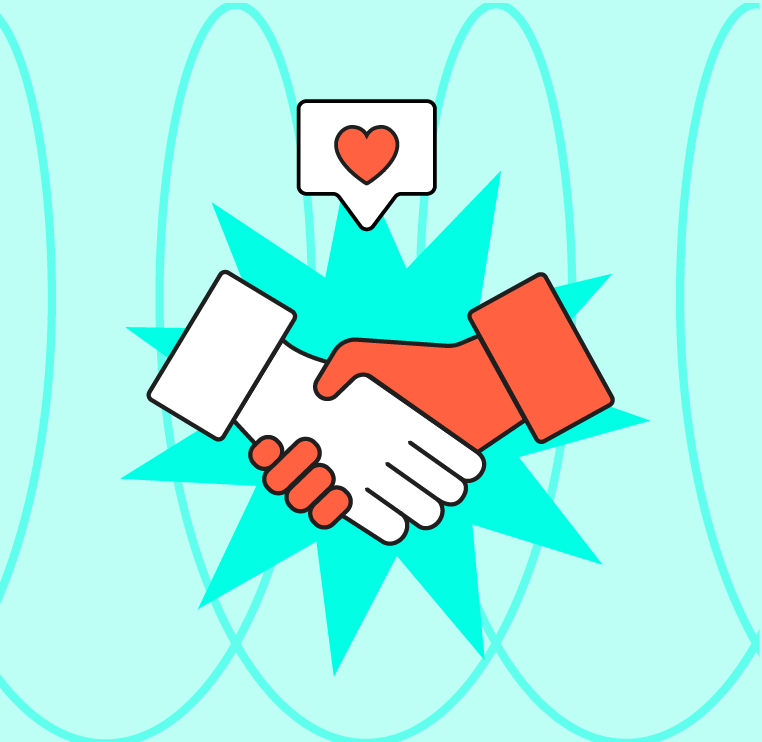 If, like me, you have a strong, slightly "type A" personality, giving up control is hard. I know how you feel. When you're encouraged to — dare I utter the terrifying word? — delegate, you laugh in disbelief. No judgement from me!

As a marketing leader driving your organisation's success, it's only natural you want to get it right. You know the ins and outs of the business, the short and long-term objectives and the politics at play. You can see the finish line and you know how to get there. You just need a little help executing.
So, you give in and hire a marketing agency. You make the proper introductions, set up calls to brief them on content and track results. Easy peasy.
But what if the agency calls B.S. on your plans?
Is that even allowed? Should you listen or continue down the path you've already mapped out with your air-tight insider knowledge?
Well, sometimes, giving a little ground can do you a lot of good. Here's why.
Your agency's experience is an asset
I once heard someone say that to add real value to an organisation, a marketing agency has to "tell them something about themselves that they don't know". Our goal is to always provide knowledge, expertise or experience our clients can't get in-house. This is useful for two reasons:
First off, an agency offers an outsider's perspective on your product, branding or messaging. Something might be crystal clear to you, but not to your prospects; things often read or resonate differently to an outsider. As an insider, it can be hard to step away, look at the big picture and think about your marketing objectively.

Plus, Harvard Business Review data shows cognitive diversity (the collaboration of individuals with different ways of thinking and information processing styles) leads

to better team performance

and faster problem-solving. So, allowing your agency to challenge what you see as gospel can make a big difference in how effectively you communicate with your customers.
Agencies also bring years of experience working with current and past clients. The best part about agency life is we get to work on a different project virtually every day of the week. Many of our client conversations involve recommending projects and ideas that have worked well on previous projects – that the client would never have tried otherwise. Agencies can bring a bunch of new, exciting and creative ideas to the table Don't be afraid to try them just because you weren't planning to!
Set your agency up for success
Exciting as all this may sound, it's not as easy as just finding a great agency and signing a contract. If you want them to really work some magic, you need to get an agency willing to challenge your views and then treat them as an extension of your team.
Whether you're in a long-standing partnership with your agency or you've just onboarded them, consider this your checklist to ensure you're giving them all the tools to do their best work for you:
Keep them in the loop: The more information your agency has on your goals and priorities, the more likely they are to come up with relevant ideas that will benefit you in the short and long term. More context for them means more up-to-scratch content, fewer back-and-forths and quicker time-to-value for you.
Be an enabler, not a middle man: Connect your agency with the relevant teams and stakeholders around your company – as well as any relevant partners who're involved in your projects. Allow them to ask questions directly, invite them to planning sessions (every now and again) and organise product deep dives and content gathering calls with the folks that know it all. I can't tell you how many valuable insights we've gained from chats with sales teams, product specialists, software developers and more. You'll see an uptick in the quality of work your agency delivers – and they'll develop it much more quickly, too.
The earlier, the better: You might think an agency doesn't need to get involved until the execution stage – but that's not always the case. Bringing them in during the planning phase might be far more beneficial for two reasons. First off, you get to tap into their experience as you shape the strategy of your project, getting their input on the 'why' as well as the 'what'. Plus, you give them an opportunity to ensure they have the time and resources to do the work when you need it. It's a win-win.
Don't waste good talent
The bottom line is, if you're using a marketing agency just to action what you don't have time to do, you're wasting their talent and your budget. Contrasting opinions and expertise can be a good thing, and it's worth having an open dialogue to get the most out of their experience.
Pushing back on your plans where necessary is a sign that an agency actually cares about your wider goals, rather than simply ticking off this week's task to fulfil their contractual requirements. That's a valuable asset – so make the most of it. You won't regret it.
Our clients
Humblebrag: we work with some pretty big names in the industry…