4th June 2020
The importance of continuing to market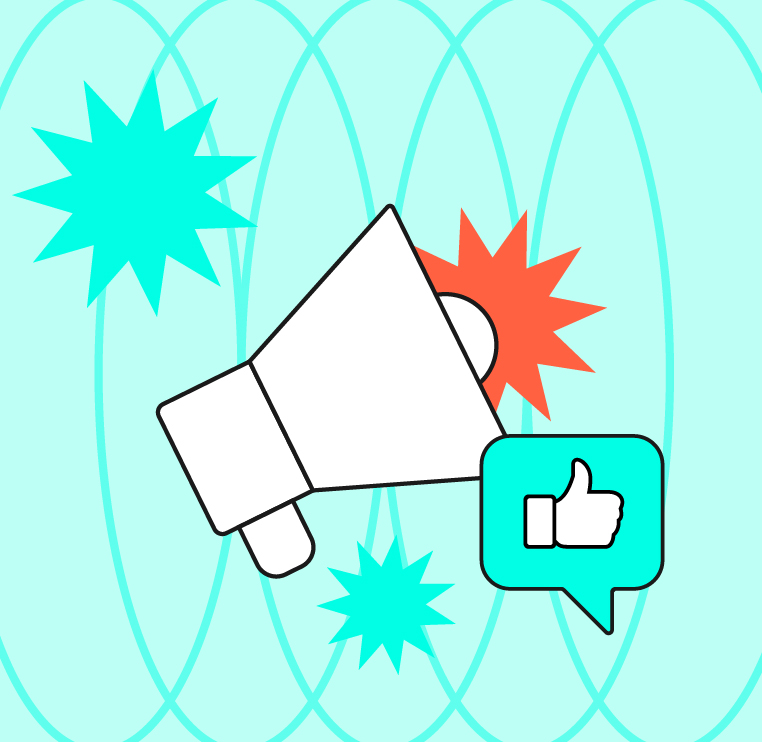 In times of crisis you wouldn't sit back and wait for the 'tough times' to blow over before communicating and marketing to your audience. You'd be there to reassure them, keep them updated, and informed. And that's exactly what you should be doing through this global crisis.
Whether your brand has seen a halt in production, decline in sales, or the business is still doing well, there are many ways you can, and should, be communicating with your audience.
In this blog we take a look at brands that have got it right, and brands that didn't quite hit the mark, to bring you our dos and don'ts of marketing during the pandemic…
Which group are you in?
COVID-19 has separated marketers and communication professionals into two groups – the cautious, and the brave.
What if we say the wrong thing? What if what we say is taken out of context? What if we're viewed as trying to profit from the pandemic?
There's a fear around communication, and it's not surprising given how quickly consumers, the media, and competitors name and shame brands that fail to hit the mark!
Brands like BrewDog were quick to react, turning their breweries into locations to mass produce hand sanitiser; something you think the company would have been applauded for given hand sanitiser sales rose by 255% in a month, and demand was significantly outstripping supply.
But, although speedy with their response to the pandemic, the company was also too quick to communicate about the production of its free sanitiser for the NHS. The aftermath of this premature communication saw the first batch of BrewDog's hand sanitiser rejected by the NHS for falling short of medical standards – something picked up by national news outlets everywhere.
Four days later the error was resolved, and BrewDog announced on its blog it was 'a fully approved supplier to the NHS' – something that wasn't covered by all national news outlets (apparently good news doesn't sell, even in the midst of a pandemic!)
Lessons learned from Zoom
On the flip side, tech companies like video-conferencing tool Zoom have seen a significant spike in growth as we've moved to a remote and dispersed working culture. In fact, since December Zoom has jumped from 10 million to over 300 million active users.
At a time when most marketing teams are coming up with new ways to reach their MQL target, Zoom faced the opposite challenge. With a huge rise in users the company needed to ensure all inbound sales request were being met, all new customers were on-boarded and received the correct comms, and perhaps most importantly, ensure the product could scale with demand. Something they weren't able to fully achieve.
But, following recent security breaches on the video-conferencing tool, rather than coming out with your typical canned statement about 'having everything under control', Zoom has been far more honest with the public and its users about the fact it is 'growing too fast'.
The founder apologised publicly for the 'mis-steps' the company made as it tried to onboard users, and launched new security features, updated the company's privacy policy, created training tutorials, and kept users informed through a series of blog posts about how it is managing sudden growth.
Getting your comms message right
Whether you're a brand like BrewDog, using your resources to do something good in the pandemic, or a company like Zoom, trying to respond to a surge in users, the dos and don'ts of comms remain the same:
DO
Keep your customers informed, be as transparent as you can
Be honest, even if it means admitting failure
Make your content relevant to your audience in their current situation
DON'T
Push the sale, unless your product can directly improve your customers current situation
Go out with any comms content until you have everything fact-checked
Communicate for the sake of it, think about what your message is and why your audience will care
The most important take away is that now is not the time to press the brakes on communication. In fact, given the current situation you arguably know more about your audience's behaviour and motivations than ever before.
You know your audience is at home, exercising more, spending a fifth more time watching VOD platforms, and significantly more time on social media. You know, if they are parents they're juggling working from home, with Joe Wick's daily PE class, home schooling, and everything in between! You know this, because you are in the same boat!
To help you through this difficult period (both now and in the future), we've pulled together a handy guide on marketing and communicating during a crisis. In it we explore how to adapt your marketing plan and messaging, find new ways to reach your targets, and other important considerations for communicating with customers and prospects in this difficult time.
Our clients
Humblebrag: we work with some pretty big names in the industry…