4th October 2022
The changing purpose of LinkedIn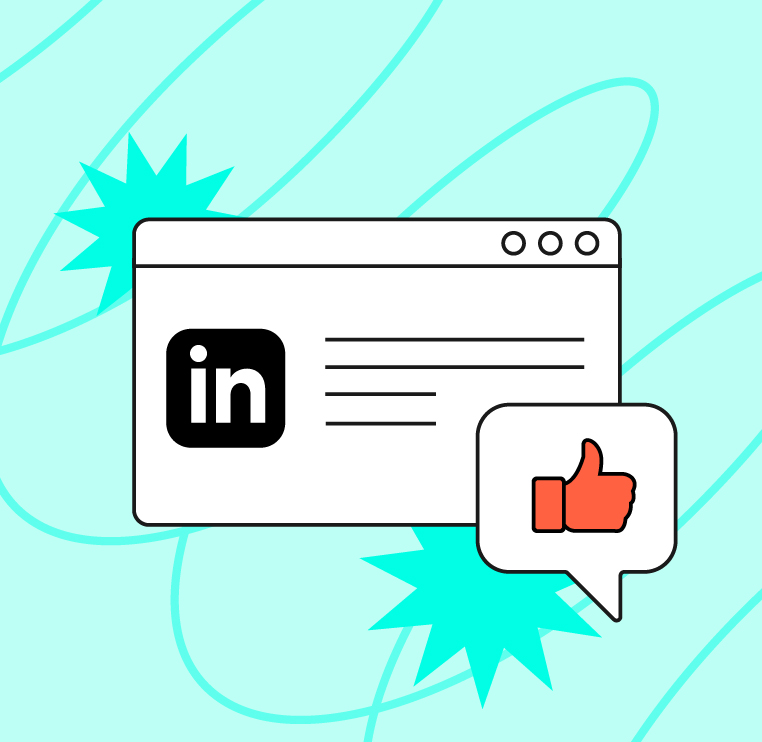 Tips and tricks for keeping up
LinkedIn is for business updates, Instagram is for social updates, and Twitter is for re-posting your content in a bite size format.
Or so they say. While this might have been the case pre-pandemic, LinkedIn quickly realised that without the office commute, the way people were using the platform had changed. To stay relevant (and keep growing) the platform needed to adapt and do so quickly.
So what did LinkedIn do? They realised that in order to keep people coming back, there was a need to make the platform more entertaining — even fun.
The platform therefore started to shift towards a more transparent, community-focused culture, adding new features such as LinkedIn polls, followed by LinkedIn Live and LinkedIn stories.
As a result, in Q4 2022 the platform grew:
– LinkedIn's ad reach grew by 22 million, which is 2.8% more than in Q3.
– Brands have seen a 33% increase in purchase intent resulting from ad exposure on LinkedIn.
– LinkedIn Cost Per Lead is 28% lower than Google Ads.
To help you understand what it means for your company's social media strategy, we've identified 3 LinkedIn trends for you to consider:
Diversify your content
LinkedIn's algorithm was updated in 2022 to align with the platform's new goal: 'creating a community-focused culture that increases its business/pleasure ratio'.
This means diversifying content on your company's LinkedIn channel has never been more important. You now need to create content that is not only educational, but also entertaining. How, you ask?
Use videos: Videos tend to perform best on the business/pleasure ratio, whether this be short clips of webinars (which might include spoofs!), or leveraging user-generated content about your service/product.
Create original content: Creating original content and data increases your organic reach as your community is more likely to share and engage with new and original content
Try new markets: Identify adjacent markets and try publishing adjacent-Industry content – you might be surprised how quickly it can expand your following. An adjacent industry is one that touches your company's industry in some way. For example, if you're a retail business, don't just post content that directly relates to retail. Get creative – look for trends from your adjacent industries such as logistics and supply chain. You can share how transportation costs are affecting retail industry or how to leverage supply chain advances to cut costs in retail.
Use LinkedIn's advanced NLP for audience targeting
LinkedIn's advanced natural language processing (NLP) algorithm has always allowed you to target audience's based on more specific job attributes than other social media platforms.
But what many people don't know is that, in 2022, LinkedIn refined the advanced NLP search filters to improve targeting further. Now, you can target your audience based on skills, groups and community interests.
For example, if you're targeting marketing professionals, don't just target by job titles and seniorities, add specific marketing interests such as CRM, PPC and groups for marketing enthusiasts to your targeting.
Invest time into researching these in detail, as it will allow you to build a more sophisticated and advanced targeting model, which, in turn, enables you to lower your cost-per-click and positively impact ROI.
Leverage new interactive features
LinkedIn is constantly updating features, but there are two interactive features that stood out to us the most in 2022:
LinkedIn Live events
LinkedIn Live added an event function at the end of 2021 that can be used to conduct live webinars, interviews with industry experts and leaders, or live Q&As.  It comes with a set of impressive features – from automatically notifying your followers about the event to providing advanced analytics post-event, so you have full visibility.  
Not convinced it's worth your time? According to LinkedIn a live video gets on average 7x more reactions and 24x more comments than native videos hosted by the same page (LinkedIn, 2022)
LinkedIn newsletter
Launched in 2020, LinkedIn's newsletter function allows you to feed and curate your LinkedIn content. All the content you post – images, videos and articles can be pushed into a newsletter, which makes it harder for your content to go unnoticed.
For example, you can create a LinkedIn article and then share it as a newsletter. By doing this you're benefiting from SEO – as LinkedIn articles appear in Google search results – and by directly notifying your subscribers about the new content, exponentially increasing your organic reach.
LinkedIn is always evolving, so there's no reason your company page should stay stagnant.The winning recipe? Adapt and diversify your content, step up your audience targeting, and use interactive features to capture the new audiences joining the platform everyday.
And if you need any help with the above, just give us a shout.
Our clients
Humblebrag: we work with some pretty big names in the industry…