6th April 2022
Humour in B2B marketing: Time to get F****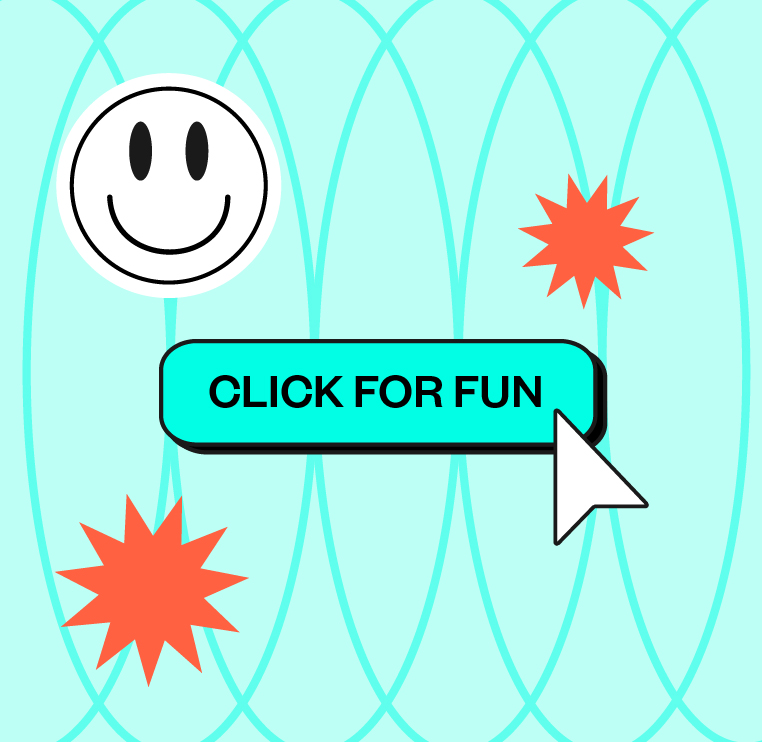 You know what grinds my gears? People saying:
"You can't be funny because you're a woman."
"You can't tell dirty jokes because you're pregnant."
"You can't be sarcastic because that's not ladylike."
A choice finger usually puts a swift end to the conversation.
But what I find most interesting is I tend to find a similar attitude when it comes to humour in B2B marketing. After all, companies aren't receptive to the comical side of the human condition because they're run by Turing Test rejects, right?
Except for certain brands where that may be true (looking at you Meta), I have one response to that: It's time to get f****.
And I mean funny.
Funny rhymes with money. You like money, right?
Business can be serious, but marketing doesn't need to be. Nor does it need to be bland. If anything, it should be the complete opposite.
We all know the goal of marketing is to drive awareness, leads and ultimately revenue. Boring leads out of their skulls is one way to do this – plot twist – it's probably not the best.
B2C marketing understands this well. That's why you get memorable gems like Who Gives A Crap's #AccidentalButt campaign, Wendy's Twitter Roasts or the "Yo quiero taco bell?" dog (really showing my age there).
It might seem on the surface that B2C consumers respond better to jokes than faceless businesses. But who's buying the product at the end of the day?
People. Real people with very real faces and senses of humour.
Whether they're buying Star Trek jammies or enterprise collaboration tech, the people you're marketing to lead rich, complicated lives. They have emotions and are capable of laughing at jokes. Yet, in the B2B world, customers are inundated with stiff emails, stuffy ads and impersonal social media interactions.
That creates an opportunity though – because the few times your audience does see a funny B2B campaign it's truly memorable. They stop, think and share it. They remember the message and the company. And most of all, they buy.
Here are a couple of successful examples of campaigns that totally nailed humour in B2B marketing:
Lenovo's 'Users Happen'
IT audiences can be tough to connect with. They're a cynical crowd who don't fall for marketing ploys (however hard we try) and have a fairly sarcastic approach to getting through everyday work challenges.
A good example of that is PEBKAC, or "problem exists between keyboard and chair". Such issues can lead to humourous user support moments – an aspect that Lenovo showcased in their marketing campaign, "Users Happen'.
And it paid off too, with fantastic results, including:
250% lift in qualified leads.
Over 91,600 dormant leads activated, almost tripling their target in one quarter.
65% of leads generated saw the videos.
"Users Happen" worked because Lenovo humanised frustrating IT experiences in a funny way, using their deep understanding of their audience (and their in-jokes) to create absurd and relatable situations that resonated with their audience.
Zendesk Alternative
When Zendesk was a wee zen, they needed to grab attention. What better way to do that than by disrupting their competitor's paid search strategy?
So Zendesk Alternative was born – a fictional Seattle-based punk rock band that ranked their landing page at the top of Google searches for anyone not looking for them through the power of SEO.
On the band's website you'll find important info, including its "coming soon" tour dates and their head-banger of a song "Customer Service".
It worked because Zendesk poked fun at themselves and generated positive buzz without taking a swipe at the competition. The campaign created a human connection that made the brand recognisable and likeable, which many B2B companies struggle to achieve.
It's a fantastic example of how effective SEO optimisation can make your content stand out for all the right reasons.
Humour in B2B marketing: In summary
I suck at writing conclusions and, let's be honest, readers tend not to read them anyway. But in a nutshell:
1. Humour increases reach
2. Which encourages engagement
3. And turns customers into fans
4. Who then throw money at you
5. …
6. …Profit??
So to all those who say B2B can't be funny, I have two words.
Get f******.
Our clients
Humblebrag: we work with some pretty big names in the industry…