10th June 2020
Four steps to increasing customer loyalty during a crisis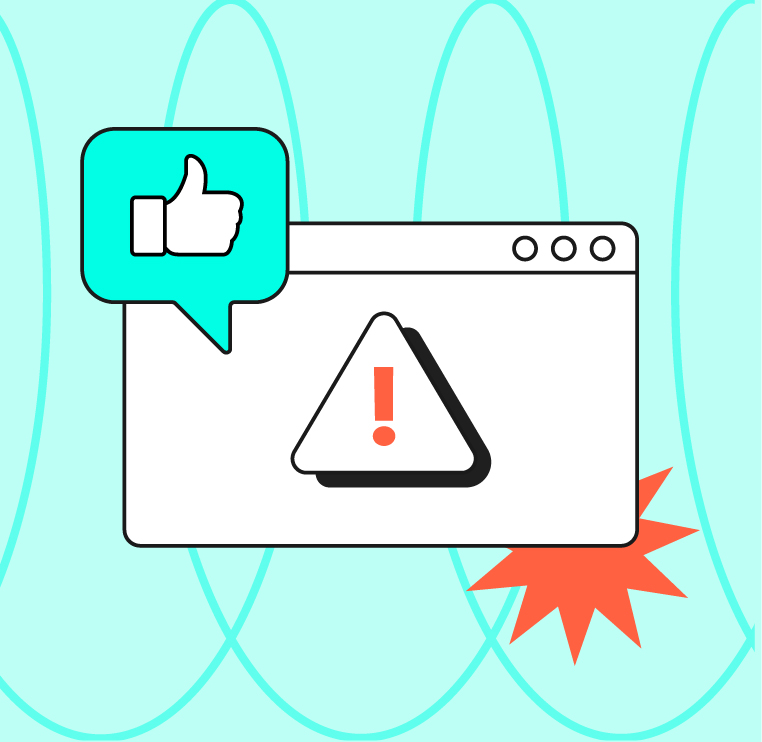 With a pandemic that's crippling industries, devastating economies, and risking lives all over the world, it's no surprise that you're feeling nervous about how to respond and engage with your customers at the moment. Let alone how to increase customer loyalty during the crisis.
And you're definitely not alone if you are. A recent survey by Marketing Week and Econsultancy found that 74% of marketers expect business customers to delay spending decisions during the pandemic, and 86% predict consumers will delay too.
In response, 55% of marketers are postponing campaigns or have put them under review.
But despite a slow-down, one thing is clear: now is not the time to dither over your marketing activity. Customers need to hear from you.
Things feel strange, they're at home, and they need support and reassurance from brands they trust. So, by creating regular and meaningful interactions with them right now, you can build a stronger emotional connection, strengthen customer loyalty and increase sales over the longer term.
We know this because we've seen it before; let's take the SARS (Severe Acute Respiratory Syndrome) crisis in 2002 and 2003 which cost the world economy $40 billion. The disease severely impacted the travel, tourism and entertainment sectors.
However, brands that continued to market themselves successfully to their customers throughout the crisis saw sales increase 28% to 35%.
While it's clear that doing nothing is not an option, there is still huge pressure to get it right.
Whether your company is one of the fortunate ones to experience increased growth, or whether you've been knocked sideways by the crisis and had to make significant changes to your business and marketing model, marketers need to continue delivering successful campaigns to keep in touch with customers and strengthen customer loyalty.
How do you do this? Here are four simple steps:
1. Listen to your customers
You may think you know your customers, but according to a recent survey conducted by Brand Keys, the crisis has changed their world-views and brand views quite significantly.
Their decision making is now more emotional than ever, and their views and values used to assess brands has changed dramatically.
So how do you find out what your customers are thinking and feeling? Listen to your customer calls, analyse their emails and social media messages.
What questions are they asking? What problems are they experiencing? Where do they need your support and reassurance? How can you go above and beyond to help them?
You could also conduct regular social media listening, to stay connected to your customers' issues and priorities.
2. Refine your narrative and messaging
This shift in customer mindset means you need to refine your narrative and messaging to resonate with your customers' changed expectations and views.
Ensure you position yourself as playing a supportive and reassuring role, while still honouring your core values. You need to be bold yet empathetic in your tone, and clear and concise in your delivery. But you also need to stand out and be different.
Avoid overused and now meaningless words such as 'unprecedented,' which seems to have become the default word to describe the crisis.
How do you refine your narrative and messaging?
Face to face workshops are obviously out, but virtual sessions can be just as effective. They're quicker to set up as you don't need participants to travel anywhere, and can be more effective by keeping sessions shorter, more focused and succinct.
3. Adjust your marketing plan
Once you've refined your narrative and messaging, you can come up with a series of stories and a content plan to bring them to life. This will feed all your channels and give customers a reason to care about who you are.
To get your stories right, you need to work out: What stories will make customers care about you? What are their emotional triggers? What can you do to make them feel supported and reassured?
Customers don't want generic messages from the CEO saying 'we're here to help.' That's far too impersonal. They want practical advice and tips for helping them in their daily lives.
For your content plan, you need to consider: what is your user journey? What content will you create? Will you gate any assets – and if so, what?
You also need to ensure your content is repurposed across all your channels. Social is particularly important at the moment, as customers are spending more time on social media channels to stay connected.
But before you rush off and start creating a new plan, bear in mind that it might be easier to make some adjustments to your existing marketing plan. This will save you a lot of time and effort.
4. Execute with speed and agility
While we're in a crisis, the landscape is evolving constantly with new data and government advice, combined with a huge amount of uncertainty. You do not have the luxury of time, so weeks of approvals cycles are out.
Once you've finalised your marketing plan, you need to execute with speed. Your customers need to hear from you now.
You also need to be agile, and be able to react – in the moment – to government announcements, industry and customer issues. This might be a matter of adjusting your content mid-execution, or testing which social campaign is more effective over a 24 hour period.
While you might be spinning a lot of plates right now, and not in a position to be so responsive, the right partner can advise when and how, which makes the process much easier.
Examples of brands which have got it right
While some brands have held back on marketing, others are going above and beyond to support their customers during the crisis. Here are some great examples:
Supermarkets including Sainsbury's, Waitrose and Lidl, have offered designated shopping hours to older and more vulnerable customers. Also holding online shopping slots to ensure they get priority deliveries. To communicate with customers, they publish regular guidance on their websites, across social channels, as well as coverage in the national media.

Dropbox is another great example of a brand that's helping its customers in need by offering three months free subscriptions to charities tackling coronavirus and supporting victims. This was communicated directly to customers and reported across the charity media.

Slack did something similar by offering free upgrades to paid plans for organisations working on coronavirus research, response or mitigation, as well as to local media organisations and scientific publications covering these areas. The company has also removed the 250-user cap on its Standard Plan service for all nonprofits for three months. This has been communicated to customers via email and social channels.
What's next for increasing customer loyalty?
No-one knows how long the lockdown will last or what will happen next, except that we're very likely headed for a big recession. This huge uncertainty makes long term planning challenging.
My advice, while you're pondering the future, is to focus on helping your customers right now, through supportive and reassuring messages, delivered through useful and meaningful content.
So, as you review your marketing activity for the next quarter, if you remember one thing from this blog, remember that brands who market themselves successfully to their customers during a crisis will not only fend off the competition but also significantly increase engagement, customer loyalty and sales over the longer term.
To find out more information about increasing customer loyalty during a crisis, download our ebook on marketing successfully during a crisis. Packed full of useful tips and advice on short term tactical plans and long-term strategy ideas.
Our clients
Humblebrag: we work with some pretty big names in the industry…