26th August 2020
How to turn every customer engagement into a customer advocacy success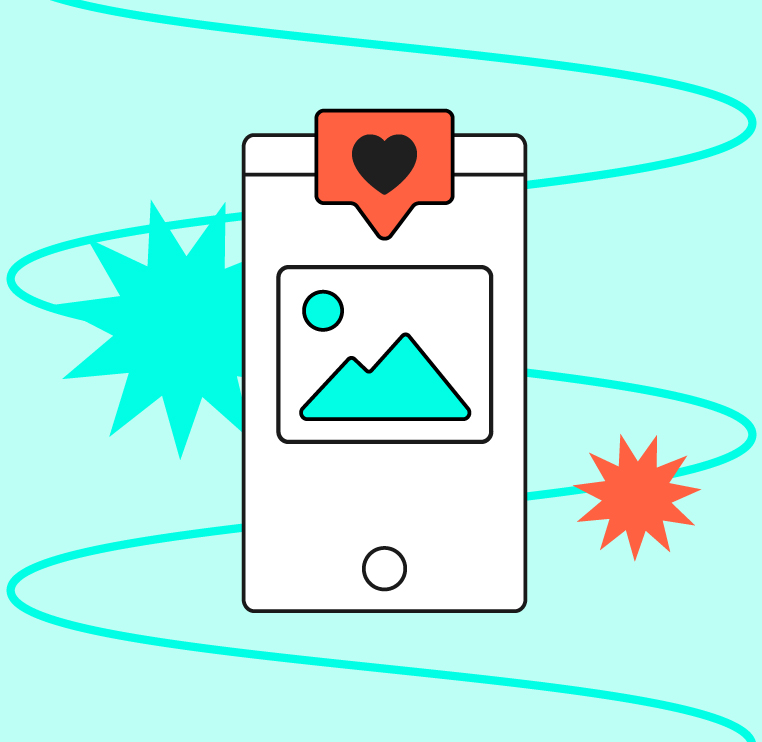 Customer advocacy plays a vital role in building brand awareness and driving sales. 61% of B2B buyers rely on peer recommendations and review sites, while 35% seek input from existing customers, according to the 2019 B2B Survey Report by Demand Gen. For consumers, a massive 82% proactively seek referrals from peers before making a purchase.
However, organisations approach customer advocacy in different ways. Some have a dedicated employee or team managing the programme, while others bolt it onto PR and marketing activity.
Whichever camp you fall into though, it's important to ensure you're generating maximum ROI for your business, whilst also giving the customer a great experience, too. It sounds hard, but by planning your story and creating a sensible distribution strategy, you should create at least five pieces of compelling content from each engagement.
Here's how:
Be strategic and plan ahead
Why? Because you need to get the most out of every customer engagement.
Do it well, and you can create a range of impactful assets from one opportunity to feed your marketing, sales, PR and internal comms channels.
Do it halfheartedly, and the end result is usually an average video that sits on your YouTube channel with less than 100 views or a blog that receives minimal engagement. That threatens your KPIs and leaves your customer feeling flat, and sometimes reluctant to do more.
To do it well, you need to plan ahead and think about the following before picking up a pen or taking the lens cap off the camera: What's the human story? Why do you want to tell it? Who are you trying to reach? What will make your audience care?
And, perhaps most importantly, how will you reach your audience with the content? From there you can identify what content you should create, which customer stakeholders you need to speak to and what questions you need to ask them.
Interview the right cast
For every part of your content package, you need to ensure the cast is right.
By interviewing and filming a range of stakeholders, from business leaders, managers and end users in your customers' organisation, you'll have access to a wide range of customer and user viewpoints enabling you to understand the human impact of your product or service at every level of the organisation.
That means with the right content, your communications efforts can on the one side push business leaders to consider your product / service and invest from the top down, and on the other, end users can understand the benefits and push for it from the bottom up.
Create a video led content package
Every package needs a bedrock, and the most impactful way to tell your customer story is through video content.
Video is human and can bring out the authentic emotion in a way that no other medium can. This is particularly powerful for B2B brands.
As a result, I recommend creating a video led content package that will enable you to interact with your prospects and boost your customer advocacy programme. But don't just leave it at that: in total, you should be creating five pieces of lead generation content from your one customer engagement.
1) Customer testimonial video – the hero piece
A customer testimonial video provides details about project implementation, results and business impact. It clearly shows the benefits of your partnership, and brings to life the ROI.
Think about what the story you want to tell is and if it will make your audience care about you? Also, who do you need to interview, and what locations do you need to shoot in? From there, you can create the storyboard and script.
A storyboard is a representation of how your video will unfold shot by shot. It's made up of a table, with a description of each shot in one column and either notes about what's going on in that scene or what's being said in the script during that shot, in the next column.
The ideal video length is 90-120 seconds, so you'll need to create a script with succinct sound bites and decide how to bring it to life with different shot types. While some organisations have video expertise in-house, many prefer to outsource, which can make it easier if you don't create video content regularly.
A great customer testimonial video example is from ServiceNow and Thames Water. They created a video called 'How ServiceNow is helping to stop London from running out of fresh water.' The storyline sets up the core challenge that clean water is in short supply, and population growth and climate change will only make this worse. Getting clean water to London depends upon the reliability of Southern Water's IT infrastructure. ServiceNow enables that system, providing insights and critical speed to ensure everything works as it should. The story is then brought to life with B-Roll of London's key landmarks, Tower bridge and the Gherkin, combined with interviews in Thames Water's office and engineers out on a job.
2) Blog to host and promote your customer video
A blog provides a powerful platform to host all of your content, especially videos.
Your blog is your organisation's voice, and provides an opportunity to speak directly to your audience. Do it well, and you can accrue a number of loyal followers, who will regularly read your material, and share your content.
To promote your customer video, save it on YouTube, then embed the link into your supporting blog post. The article should clearly articulate the customer story, with an emphasis on the ROI achieved as a result of your partnership.
The ideal length of a blog used for lead generation purposes is 2,500 words. But your blog length should reflect the story to ensure it's highly compelling and full of value.
Blogs should be written clearly, with paragraphs no longer than 3 – 5 sentences and lots of headings so people can skim through but still capture the main story.
Avoid jargon and keep your language simple wherever you can.
A good example is the Dropbox Business blog which houses a range of written stories and customer videos demonstrating their expertise in a variety of sectors.
3) Social cut downs to promote customer video and blog
Social cut downs are video excerpts edited for social media promotion across LinkedIn or Facebook for example.
Social cuts are typically teaser videos which are around 30 seconds in length and aim to drive users to your blog to find out more. This is your opportunity to bring people into the funnel through customer advocacy content.
Work with your in-house team or video partner to produce the teaser videos.
Ensure that when you storyboard and create your full length video, you've considered soundbites that can be edited into impactful snippets.
For promotion, a combination of LinkedIn and Facebook ads, depending on your budget, will ensure your posts are seen by the right audience. Facebook will be a cheaper cost per lead and works well to reach a broader audience, but the quality of your leads will most likely be higher from LinkedIn.
Here's a good social cut down example showing how Oracle partnered with Bloodhound to make a car travel at 1,000 mph
4) Customer case study infographic to promote video
A customer case study infographic visualises the partnerships of two companies working together.
Infographics are persuasive and eye catching content. They are easy to read, understand, and are powerful educational tools. They're also great for SEO as they tend to drive more traffic to your website and with a bit of savvy web design can be made available for others to embed in their own blogs.
To create an infographic, you need to understand your headline story, then collate the right data to support it.
Next, visualise and layout the data with clever icons and design elements. There are many tools available to create infographics yourself, otherwise a design partner or your in-house team can help.
Your infographic can be saved on your blog or the news section of your website and be used to promote your customer video. Additionally, you can create a collection of social cards with key stats from one infographic to share across social channels and drive users back to your infographic.
An example is a customer case study infographic created by cyber security company Symantec and Mitre 10, a chain of home improvement stores in New Zealand. Through clever design, it demonstrates the partnership ROI: how Symantec tripled Mitre 10's back up speed and projected a five-figure cost saving.
5) Sales enablement content
From customer case studies to customer decks and sales scripts, there's a range of sales enablement you can create from a good customer story.
Great sales focused content will enable sales teams to nurture leads and close business. You can include use case diagrams in this content to show workflows and how your product has impacted productivity. However, you ideally need an ROI stat to help influence prospects.
Work closely with your sales team to understand what content is most useful to them:

PDFs are great formats for customer case studies – you can lay out the story with a mixture of headings, short paragraphs and bullet point summaries to keep the information easily digestible.
Include relevant and engaging imagery and a use case diagram.
Consider creating a sales PowerPoint and talk track, depending on the needs of your sales team and how compelling the story is.

To help get you started, there are some great templates available online.
Activate your content amplification plan
We've come across so many businesses who work hard on their customer advocacy programme but don't have a distribution strategy to get it seen. That's a major fail.
Once your content is finished, approved and uploaded, if you don't have the right amplification plan then your ROI will be minimal. Your exact plan will depend on your target audience and user journey, but I recommend considering an email nurture and social media advertising campaign to engage prospects.
Setting up an email nurture campaign is a great way to ensure your content gets in front of your current and prospective customers and, depending on your marketing automation set up, will enable you to track their journey and flag when they're ready for a meeting.
Social media advertising on LinkedIn or Facebook could also be considered in your amplification plan. By investing in paid, you can ensure your content is seen by the right audience as both platforms offer great targeting options.
Generate strong ROI
Customer advocacy has the potential to generate significant ROI. Just be sure to plan well, create the right amplification approach and maximise the content you capture.
Ensure you measure success, from video and blog views to social media engagement and click-through rates to email open rates and lead conversion.
If all goes to plan, you should be able to produce (at least) five pieces of lead-generating content from just one customer engagement which should help drive leads and significantly boost your customer advocacy programme.
Our clients
Humblebrag: we work with some pretty big names in the industry…