22nd April 2020
7 benefits of video in your marketing strategy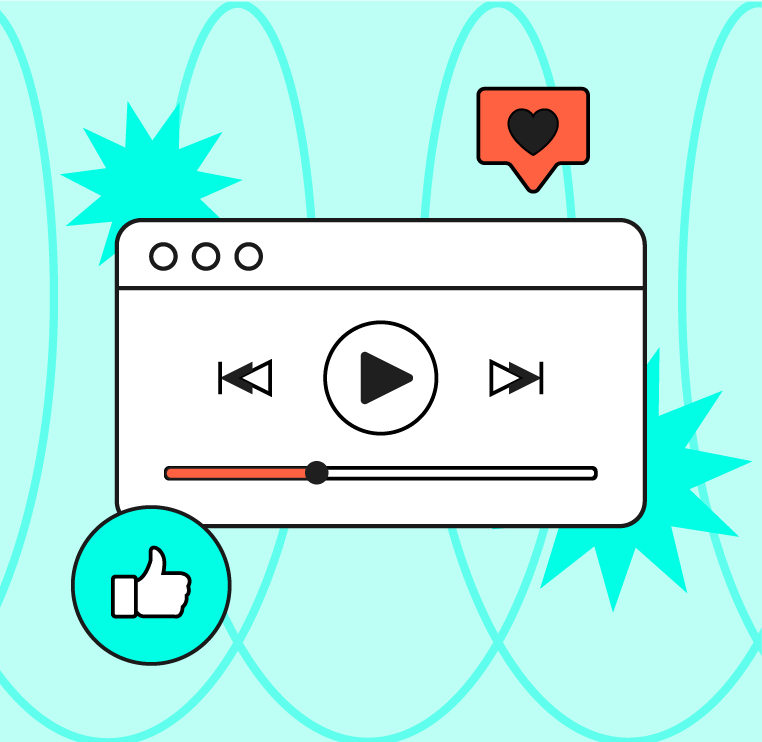 If you don't know by now (where have you been?) video is where it's at for connecting with your customers, telling your brand's story, and reaching intercontinental audiences. That's one of the major benefits of video: people want to watch it.
In fact, HubSpot has confirmed consumers prefer video as a form of communication from brands, over everything else, including emails, social images and downloadable PDFs.
But, knowing people want to watch videos often isn't enough to garner support from budget holders to invest in video marketing.
So here are some other compelling benefits of video and 7 reasons why 81% of businesses now use video in their marketing strategy, and why you should be too:
Make more money
At the end of the day, isn't this the goal? To grow revenue from marketing activities?
Well according to Vidyard, marketers who use video grow revenue 49% faster than non-video users. Whether that's through increased conversion rates on websites, or boosted click-throughs from video email marketing, video content increases success rates and grows revenue.
You will communicate better
It's easy for people to be mid-way through reading a blog or whitepaper and either be distracted or zone out completely. We all do it!
Instead, you can create a compelling, engaging and entertaining video that, in less than 60 seconds, can ensure your story or message is digested and understood thoroughly.
In fact, 97% of marketers say video has helped increase a better understanding of their product or service.
And consumers themselves are big fans of 'explainer videos' with 39% saying they wanted to see more of these from brands and 90% say product videos help them make purchasing decisions.
Smash those SEO goals
Video plays a huge role in ranking in Google. According to HubSpot, 80% of marketers say video has increased dwelling time on their sites, while the average internet user spends a massive 88% more time on a website that contains video, compared to those that don't.
This means a website that houses good video content and executes it well is admired by Google and can therefore increase the likelihood of being ranked on the first page of Google by 53 times.
Deepen your audience pool
A favourite statistic for us video marketing advocates is that YouTube has over 2 billion logged-in users each month and every day people watch over a billion hours of video generating billions of views.
And that's just YouTube.
This means, with video, you don't have to direct marketing campaigns to a select, small group of people you know you can reach with an email or a downloadable piece of content.
With video, your brand reach is truly global – as long as you're doing it right.
Friendly for all devices
There might be nothing a budget-holder hates more than hearing a campaign can only work across one medium or be seen on only one kind of device.
Marketing content needs to be integrated and work seamlessly wherever your audience might access it.
When a company's content doesn't perform well on a given device or system, you can lose traffic and conversions as a result. Video is versatile and fit for consumption on all devices.
Video is shareable
Or I should say, good video is shareable.
According to Wordstream, 92% of mobile users share videos with others and social videos generate 12 times more shares than text and images combined.
This is brand advocates helping share your message to others, turning them into prospects or leads, while you watch it all happen.
Reach key decision makers
While the opportunity to spread your message far and wide is available with video, you're also guaranteed to reach and engage key decision-makers as well.
According to HighIQ, three-quarters of business executives watch work-related videos every week, while 59% of senior execs agree that if text and video are available on the same topic on the same page, they would prefer to watch the video.
Our clients
Humblebrag: we work with some pretty big names in the industry…