11th May 2020
14 different content marketing goals to consider as part of your strategy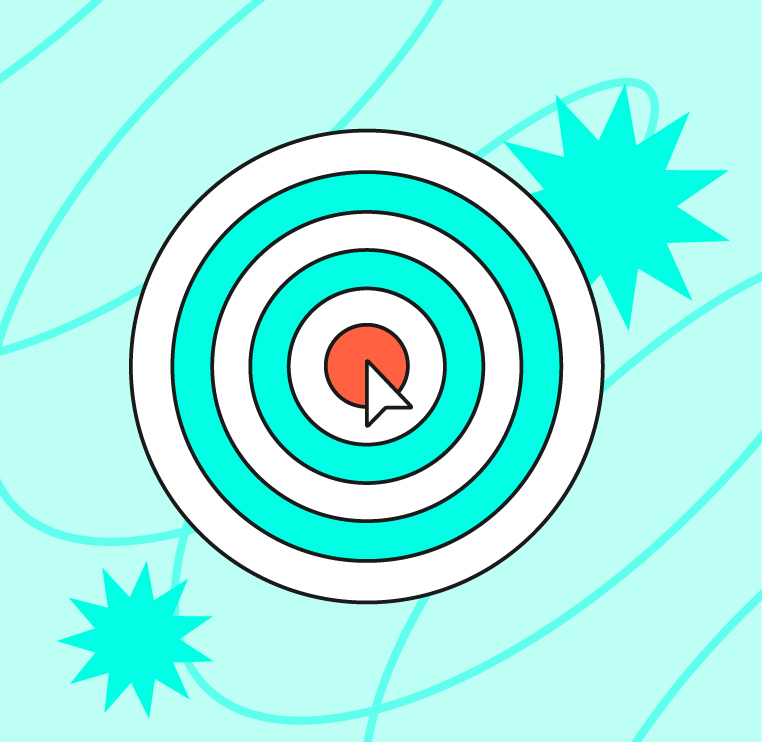 When you create content, you must remember audience needs and your business objectives. Lose sight of either and you're going to create content which neither communicates or delivers value.
Think about the volume of content created every day you trawl through on LinkedIn, Facebook, Instagram. Twitter, Reddit, Snapchat or WhatsApp… you need to create something to smash through the screen and grabs eyeballs. Literally.
Ok, not literally.
But the point stands: if you aren't creating content to educate your audiences, entertain them, help them solve a particular challenge they're facing, or give the secret blend of eleven herbs and spices that makes KFC so tasty, it's just content.
So, before approaching any content marketing strategy or tactical deployment, consider your objectives and how they align to the needs of your audience.
To help you on this journey, we've outlined 14 potential goals of any content marketing programme to help you get a firm grip on what it is you're trying to achieve, and to guide you through the production process:
Content Goal 1: Establish yourself as an authority in your industry / market
This should always be your overarching objective for everything you create. You want your audiences to think of you as a subject matter expert, the go-to fountain of information and knowledge on your industry and solution.
Content which clearly identifies your understanding and communicates it well, with personality, gives your audiences what they need, and a chance to get to know you.
No matter what you choose to create within your strategy, it should always serve the purpose of highlighting to your audience that you get it. Because if your potential customers don't think you get it, then you don't.
If you're not the subject-matter expert, speak to one. Talk to people both inside and outside your business to uncover how they are tackling the challenges you want to talk about.
Now you're creating content which shares advice from other experts and learning more on the topic to improve your writing down the line.
Content Goal 2: Finding new prospects to communicate with
These days, buyers are more savvy than ever and have a world of information at their fingertips. Great content marketing provides the information they need, when they need it… without always asking for something in return.
The difficulty: you have to be remarkable to stand out and get your content in front of your audience. You have to create valuable content which is so useful people are compelled to share it, link to it, and have conversations around it.
When this happens, you grow your audience organically and help more people find you.
Find new ways of communicating a key theme or topic. Think about the most common challenges your audiences are struggling with and think outside the box about how you show people how to solve it.
It could be you deploy short, snappy animated videos, or draw funny comic strips… anything which adds a degree of differentiation while demonstrating your knowledge will give you a better chance of grabbing attention.
Content Goal 3: Better understand your prospects and their challenges
Businesses exist and thrive by solving problems – whatever they may be. So why, then, would your content strategy be any different?
A great content strategy leaves room for engagement and feedback, a space for your audience to to fill with their own thoughts and questions. These questions can then be perfect food for your hungry content machine.
Listen to your audience, their pain points and their goals, and then help them solve those problems and get to where they want to go with great content.
Content Goal 4: Highlight the benefits of your solution / service
Once you've attracted your audiences' attention and are helping them solve problems, naturally you then want to highlight the benefit of your solution or service. Always talk about solutions to challenges.
You want to use your content to demonstrate and showcase not only how your solution works, but the value it subsequently delivers. By showing how it works, your content will be more persuasive.
There will be those people – particularly if you are selling technology – who will want to know exactly how it works and want diagrams, descriptions and the finer details, but this kind of content will most likely come further through the sales cycle, helping you identify those with a real interest in your offering.
Content Goal 5: Answering FAQs or typical objections
Your audience is always looking for ways to solve their challenges, but they are also aware of other potential challenges of any new solution. Part of your content strategy, therefore, should always be looking to answer these questions too.
Is your solution relatively expensive? Would it involve a wholesale change of how a business operates? You need to help allay these fears with thoughtful content which helps your audience understand the value of your solution (hence the price) and how to manage the change successfully.
Content Goal 6: Showcase the world of the possible
Storytelling is a critical element of any content marketing strategy. The world you place your product within is one of the most powerful and persuasive tactics you can deploy with your content marketing.
Customer stories are your biggest asset in this area, elevating your product or solution to the position of hero in transformational stories. It gives your audiences an opportunity to live in a world where they've deployed your solution and try it out.
A powerful narrative and story arc is truly compelling and telling stories is as old as language itself – we are genetically programmed to listen to stories.
Review your existing content and see if you've told a powerful enough story, if you haven't, think about how you craft better ones.
Content Goal 7: Broaden your partner network
Very few businesses work in isolation, and need a network of suppliers, other vendors, and strategic partners to help them grow and fulfil forever more complicated customer requirements.
In order to do it, you have to find other organisations which share your ideals, vision, and beliefs, and work with them on content.
How do you do that?
Through great content which emphasises your passions and attracts others.
The more you are able to share and communicate your viewpoint, highlighting your skills, the more readily you will attract others who want to work with you.
Content Goal 8: Strengthen relationships with your customer base
This is often overlooked from a content marketing perspective, but maintaining regular communication with your customers and building relationships with them is not something which should be left exclusively to sales.
Of course, some salespeople can be extremely protective of client relationships, but if you communicate sensibly and don't bombard them with content, regular contact is a huge positive.
The stronger the relationship you create with your customer base, the deeper an understanding you can get of the usage of your product or solution, and the more content ideas you can generate.
You may even be able to inspire some to create content on your behalf and share their experiences of working with you.
Content Goal 9: Test new ideas, messages, and product development
Once you're up and running with your content marketing machine, you can begin to test and experiment with new ideas with your audiences. What sparks interest and engagement? What messages fizzle out?
This works particularly well when communicating with an engaged customer base who won't be afraid to tell you what they think!
Split test messages with your engaged user base and see which inspires more interaction. See what happens with your engagement figures on your own social channels and see how new ideas land with your followers.
Use this information to then fuel potential product development and content marketing initiatives.
Content Goal 10: Improve your search rankings
An important part of any content marketing strategy, but if you focus on SEO rather than your audiences then the chances are you'll fall short of meeting your objectives.
If you write content which is inherently useful it will be recognised by your audiences and search engines in turn.
We recommend focusing on your other objectives first and then optimising for search engines where appropriate.
Content Goal 11: Build a community
Content is a great vehicle to build a community around your solution and your bigger brand purpose. What better way to communicate with your customers and prospects than by sharing ideas and thoughts across social channels.
The bigger your community, the more people are drawn to it and the larger your potential audience to talk to. Don't be afraid to ask your audiences questions, and have a point of view yourself!
Content Goal 12: Improve your automation efforts
Creating great content can be a lengthy process. It involves significant planning and consideration. The last thing you then want to do is put it on the shelf after just a couple of uses. It should become part of a consistent marketing machine, of which automation is pivotal.
Feeding your automation machine with regular, new content, is a great way to maintain exciting conversations with prospects and keep in contact with those audiences on the fringes.
If you're struggling to keep your automation engine saturated with great content, it may be time to look outside your organisation for content production. Take a look at a recent blog of mine for advice on how and why to look for content support.
Content Goal 13: Increase ad conversions
Adopting a content marketing approach that looks to address major challenges and drive awareness of your brand as well as distributing more sales-focused content is much more effective for driving ad conversions.
Demonstrating a more holistic approach to your topic and industry challenges can actually help you drive down conversion costs as well as increasing your target audience reach. Make sure you distribute content aimed at the top of the funnel as well as the bottom.
Content Goal 14: Sales enablement
One thing we've experienced working with our clients is marketing campaigns are only really effective when you implement a solid sales enablement plan too.
A solid plan turns messaging into meetings and delivers opportunities for the business.
Factor in how you can help sales take your recent research report and make it interesting for their prospects. Whether that's sales slides, sample emails or PDF content, make sure you think about the full marketing and sales funnel when creating content.
Whatever your objectives, stay focused on your audience and their needs, and you will start to reap the rewards from a focussed strategy.
Our clients
Humblebrag: we work with some pretty big names in the industry…