24th April 2023
The four biggest benefits of a four-day workweek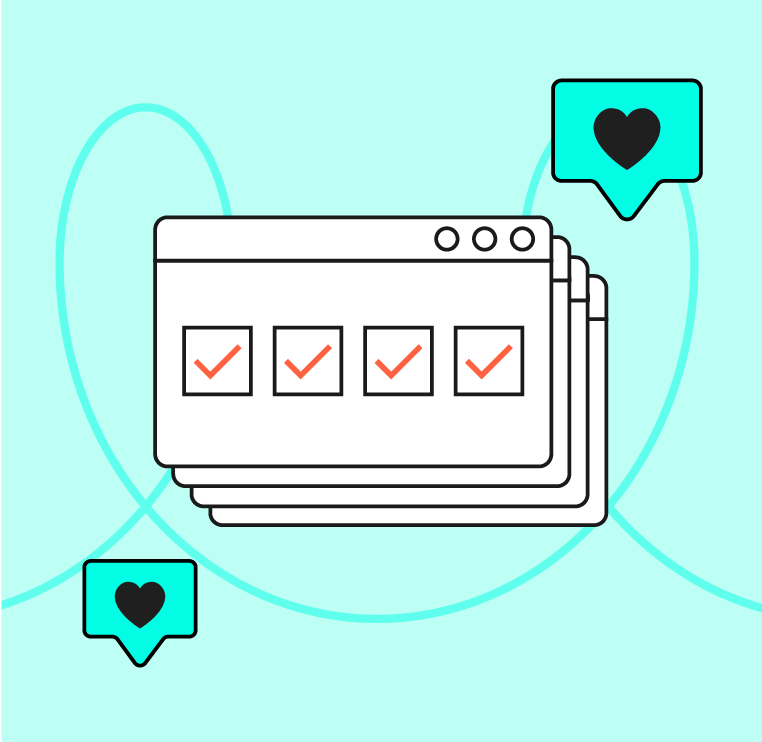 Let's face it, our relationship with work has changed. We're no longer locked into the unshakeable mindset of spending every waking hour in the cramped confines of an office block. Sure, for some, it's the preferred way to work.
But it's far from the only way to work.
Remote and hybrid working has proved that it's possible to be as — if not more— productive at home or on the move. And now, there's another trend that's sweeping the nation by storm: the four-day workweek.
The concept is simple: employees work 34 hours a week instead of 40, spread over four days — for the same pay and perks. It's about balancing employee wellbeing with output rather than focusing on time spent at work. With many companies across the country singing its praises to the high heavens, it's got to be worth a shot, right?
We've had the four-day workweek in place at Branch Road for a while now. And to say we've been experiencing some great results is an understatement. Let's dive into four of the most impactful benefits Branch Road employees have experienced so far.
1. We're happier
To start, we're pleased to report that all our staff are still very much enjoying their time working for Branch Road.

Not only are our employees content with their workload, but we've also seen a boost in overall happiness. Of those we surveyed, 100% said they feel positive or very positive about the new work schedule.
With more time to rest, recharge, and recuperate, we've found that our employees are more motivated to work harder and slightly longer on the days that they're in. And with the promise of an extra day off to reward their efforts, by and large, they're much happier to do so.
2. It's all about results — not productivity
Let's face it, it's harder to be more productive with one less day at work, and expecting employees to do more with less can pile unnecessary stress on their backs, which helps no one.
Time spent is irrelevant; what we care about is results.
While we've had to be a bit more vigilant on scheduling, we've handled the transition well, and our survey showed that 85.7% of staff felt their workload was still manageable— and they could meet deadlines without working additional hours across the week.
What's more, every member of the account team said they felt that the new working arrangement positively impacted project delivery in general, as communication between staff and clients had improved to cope with changing availability.
3. A better work-life balance
Our survey results show that a whopping 85.7% of BR staff reporting that the four-day workweek has had a positive impact on their new work-life balance.
It's no surprise — 28.6% have picked up a new hobby, 35.7% are enjoying spending more time with family, and a further 35.7% have been indulging in some much-needed TLC. Plus, it's given us more time to focus on what we love doing, instead of trying to fit it into our already busy schedules.
Here are just a few of the things that we've been up to in our extra day off:
Learning Mandarin
Painting and drawing
Bouldering
Catching up on housework & DIY
Hot yoga
Making bread
4. Happier employees = successful business
You might be thinking — how has the new working arrangement affected the rest of the business? Well, it hasn't slowed us down in the slightest.
While it was initially challenging changing our working habits, our employees adapted to it quickly, ensuring that we had all bases covered, so any new projects, tasks, and assignments we kicked off were completed on time, and to the high standard our clients have come to expect.
Sam Woodman, our Managing Director, EMEA, had this to say:
"Since introducing the four-day workweek, we've continued to onboard clients, kick off new projects, and deliver quality work, all while growing our team in both Europe and the US. It won't suit all businesses — and it definitely requires a lot of trust, organisation, and planning — but when it works well it's great for the team, clients, and creative output!"
The bottom line
Well, there you have it. With the four-day workweek now firmly in place, we can report that staff are happier, we've cultivated a better work-life balance, we're still delivering fantastic work, and our clients received the same quality service as before.
If you'd like to join the BR team or learn more about what we can do for you, give us a call at +44 (0) 203 189 1399, or shoot us an email at info@branchroad.media.
Our clients
Humblebrag: we work with some pretty big names in the industry…