27th May 2020
4 ways sports marketers and comms teams should react when live events get cancelled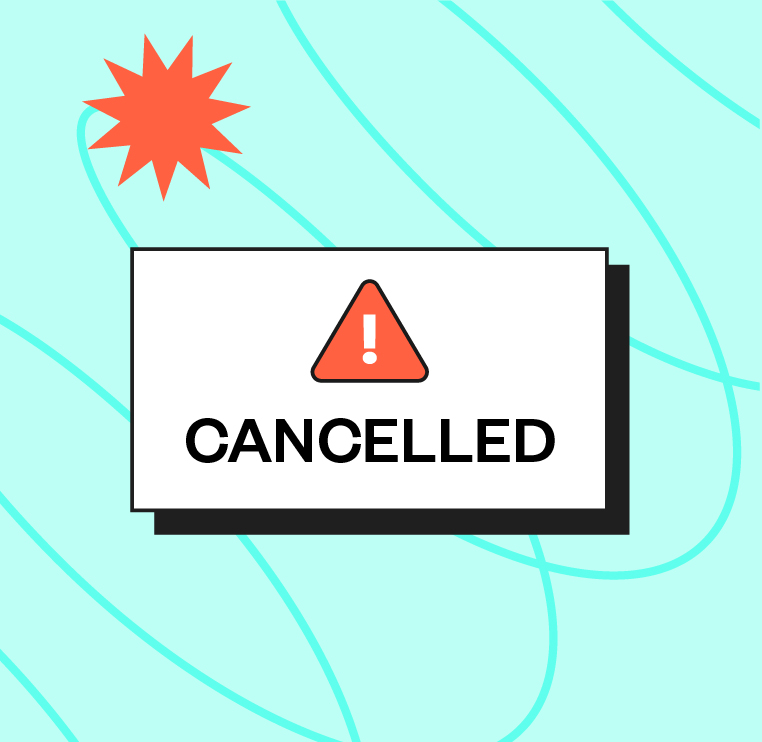 With live sports expected to return imminently – albeit behind closed doors – what have marketing teams been doing to fill the 'live sport gap'?
How have they continued to engage with fans and other stakeholders? What creative ideas have they come up with? What can we learn from them for both the here and now, and for future emergency planning?
To find out, we spoke to a handful of innovative marketers we've worked with before who are leading some of the world's most eminent sports businesses, brands and teams.
Here's what they had to say.
Get your comms priorities straight
The onset of the COVID-19 pandemic was rapid, with many businesses moving from normal operations to a work-from-home set-up within the space of a week. As brands, consumers, and organisations of all types tried to stay ahead of endless news updates, both comms and decision-making suffered from a deluge of noise and confusion.
Our experts advise communicating strategically and sharing key messages clearly, rather than reacting to every newsflash.
Social media marketing lead Patrick Plewe at top German football team Borussia Mönchengladbach says the team laid out an action plan, slowing down communications after their initial crisis response and only sharing updates fans really needed – like details of match cancellations and ticket refunds. Only then did they consider providing entertaining and engaging content.
The pared-back approach is backed by Scott Field, Director of Comms and Marketing at Team GB, too. With a variety of national and international organisations offering similar information, Scott chose to narrow his approach to the games themselves, rather than delving into wider topics: "Our focus has been on handling the news and information most relevant to us at the right time".
For sports marketers, the message is clear. Clarity and timeliness are everything. It's important to recognise the severity of the situation and respond appropriately with a communication and marketing strategy as soon as you can – everything else can wait.
Get your internal comms right
It's difficult to continue with business as usual when your employees, bosses, and colleagues are working from home. But keeping teams happy and engaged will help you do your best work, whatever the circumstances.
That looks different for everyone. At GB Snowsport, they've put measures in place to meet the mental health needs of their workforce – from weekly emails and webinars on the one hand to Friday drinks and quizzes on the other. (Nothing like a Quarantini.)
Whatever you choose, our experts stressed that marketers should be looking to schedule regular, structured contact with their teams to help both planning and morale. (We can confirm that the sheer range of remote working tools out there makes staying in touch a doddle – our team are avid Slack users, and our general 'banter and memes' chat is just as lively as our client one.)
Maintain fan relationships and continue stoking enthusiasm
Live events may be on hold, but your fan relationships shouldn't be. Now is the time to consider how you can provide value and show appreciation to your biggest supporters.
It could be as simple as thanking them for their continued support and generosity. That's something Mönchengladbach has excelled at, collaborating with their players to offer a range of video messages, Q&A sessions, and exercise videos.
Rachel Frazer, Comms Director at GB Snowsport, recommends sports marketers use athletes as much as possible in this kind of outreach to boost engagement. They're often active on social media, and not only do they symbolise the sport, they're superstars in their own right (even at a local level) who can keep us busy and excited – even if there are no events on.
Offer escapism and stay creative
Finally, remember what made you fall in love with sport. Fans want to be entertained, and you can still do that from afar.
Rachel puts it simply: "Our audience are missing out on their escapism, and it's our responsibility to help them through."
Judging by the wealth of content on social media, teams are picking up the gauntlet. GB Snowsport, for example, streamed Jamie Nichols completing a makeshift course in his back garden. Mönchengladbach have screened some of their greatest past games as live events to keep the adrenaline pumping. Team GB are sharing some of the greatest moments of the 2012 games to keep spirits high.
If you've exhausted your back catalogues and are wondering what's next – it's time to think creatively. Mönchengladbach are raising funds and morale by filling empty stands with cardboard fan cut-outs, whilst this year's Moto GP saw riders competing in a virtual 'E-Series'. The Grand National took place virtually, too – with profits going to the NHS.
And a client of ours, New Zealand Hockey, recently used our services to take past game footage and create something entirely new. To promote one of hockey's biggest international tournament's coming to New Zealand, we worked through hours of archived match-play content to pull together a promotional video to raise awareness and get people excited about the competition, while encouraging more participation in the sport. The tactics you'd adopt now would be different, but, it's a great example of creating something new out of your existing footage.
If that's not inspiration enough – we'll end with one final tip from Scott Field at Team GB: follow your instincts. After all, no one knows your organisation and your audience better than you do. Do what works for you in these uncertain times, look after your teams, and we'll be back together before you know it.
Our clients
Humblebrag: we work with some pretty big names in the industry…