17th November 2022
Is it time to shift your social media strategy towards TikTok?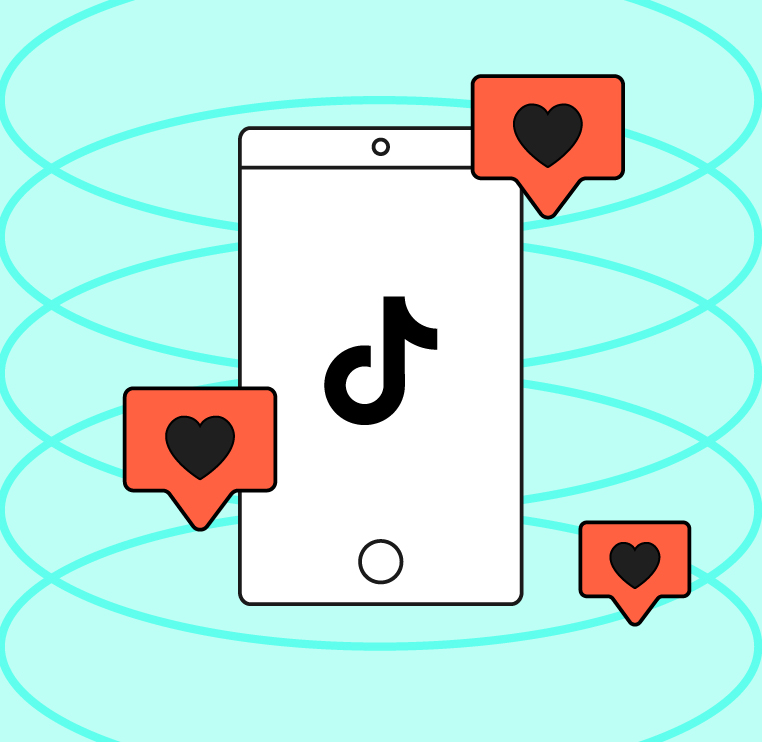 "Does my business need to jump on the TikTok wave?"
If this question has crossed your mind, you're not alone. Many businesses have been tossing the idea around ever since TikTok exploded in popularity over the past few years, with a large amount of that growth happening during the 2020 pandemic. You know, back when most of us were stuck quarantining at home, working remotely, or taking on a new bread-making hobby.
You may be wondering if TikTok is just the "next big thing" to make noise but ultimately leave people high and dry. And I understand — initially I felt the same, but I quickly discovered that TikTok isn't just some quarantine fad or the latest Gen Z social media hub. TikTok has plenty to offer brands that are open to embracing the platform as another avenue for marketing and audience engagement. So, why are some businesses are still skeptical?
Let's start by debunking some common TikTok myths
"Isn't it just a kids' app?"
Not exactly. To be fair, while TikTok did initially find popularity with teens and tweens doing trendy dance routines, much has changed. Brands from the NBA to Levi's to Chipotle have managed to not only find and market to their audiences on the platform, but also successfully use it to showcase a different side of their company. TikTok still appeals to audiences in their teens and early 20's, but it has significantly expanded its reach in a short time — in 2022, about 30% of TikTok users are between 25-34 years old and 20% fit in the 35-54 year old category.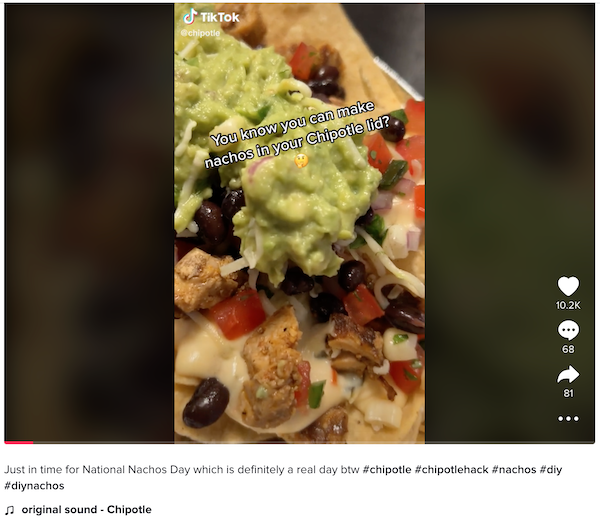 "Fine, but it's probably oversaturated by now…"
Wrong. Even with everyday people, influencers, and companies joining the platform in droves, TikTok still provides the opportunity for newcomers to grow and make their voices known. For starters, TikTok has only been around since 2016 and really only started to gain traction in 2018.
Compared to Instagram, Facebook, and even Twitter, all of which are over a decade old and some of which are experiencing slowing engagement, TikTok is still a youngling of a platform. But like most things in life, social media is cyclical.
Platforms get popular, advertisers and marketers move in to capitalize on attention, the platforms optimize for advertisers and marketers (not users), people get sick of the content and move on to a new platform. Rinse and repeat. By jumping in now, you can establish your brand and gain a loyal following on the platform before doing so becomes more expensive and attention goes elsewhere.
"Okay, but I just don't know if I can take on more social media. I'm already marketing on three other platforms."
I get it. Social media fatigue in marketing is no joke, but that shouldn't be your sole reason to cut TikTok out of the picture. In 2021, TikTok.com became the most-visited website in the world, surpassing all of its social platform competitors, and even Google.com.
But TikTok is not only growing in popularity — 55% of users turn to the platform to decide how and who to buy from. Plus, if you're concerned about churning out enough high-quality content, chances are you can repurpose the same content you've created for other platforms on TikTok — more on this in the next section.
What are the benefits of TikTok Marketing?
More bang for your influencer-marketing buck
TikTok allows traditional in-feed advertising like other platforms, but you can also get a lot of bang for your buck with influencer marketing. Mega influencers with millions of followers have an average engagement rate of 4.96%, much higher than the average rates on Instagram and YouTube, which are 1.21% and 0.37%, respectively.
Better yet, micro influencers with 15,000 followers or less have even more impressive engagement at 17.96%, beating out Instagram's 3.86% average. Depending on what your budget is, you can use these small-cap influencers to advertise your products for anywhere from $50-$1250 per video.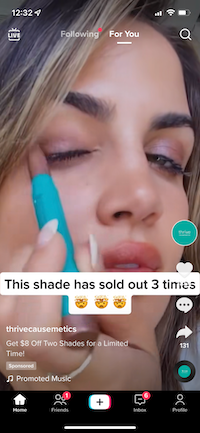 More eyeballs on your content with less effort
If you spend any time on Facebook, Instagram, or Twitter, you'll find that a significant chunk of video content you see is from TikTok.
As previously mentioned, this is primarily because TikTok has smartly made it easy for users to export and save videos from the platform and post them elsewhere — with TikTok branding, of course. But this can also work the other way around.
With Instagram leaning further into video content with Reels, it's not unusual for many brands to take the same content and use it on TikTok as well. It also helps that the prime aspect ratio for videos on TikTok is 9:16 which is the same as Instagram Reels.
More freedom to show off your brand's playful side
Although TikTok is no longer just a kid-friendly, dancing app, it's still held onto its lighthearted nature. If your business has been brainstorming ways to show a more casual and personable side, TikTok may just be the outlet to express some creative freedom.
For example, take Medicube, a skincare brand that isn't shy about advertising its rejuvenating products while also showing off its fun company culture through comedic videos of its CEO.
Building a following is easier than you think
In addition to being less saturated, TikTok is better than most platforms at putting new content in front of the right audiences and giving novice creators exposure. It's not uncommon to see videos from users with a small following pop up on the For You feed, and when you use hashtags that are in-line with your target audience, gaining more followers and engagement can come fairly quickly.
TikTok's video exporting feature also makes it much easier for users to save and share videos they like on other platforms, which means more eyes on your content. But to be successful on TikTok, your content has to mesh well with the audiences that are on TikTok.
Here are some things to take into account before you start.
What to consider before marketing on TikTok
Your audience
Even though TikTok is becoming popular with people of all ages, backgrounds, and interests, you should still be mindful of whether your specific audience is on the platform. Before jumping in, it's important to manage your expectations, do your research, and strategize accordingly.
For example, if your business primarily services a local, retirement community, throwing most of your advertising dollars towards TikTok probably isn't the best idea. But let's say the majority of your workforce is comprised of Gen Z and Millennials. In this case, shifting your TikTok strategy towards marketing for hiring purposes could be worth a shot.
TikTok videos may not get your point across
According to TikTok, 25% of the best-performing TikTok videos are between 21-34 seconds long, and even then, capturing the attention of viewers within the first few seconds is crucial. This means that the way you market your product should be easy enough to understand in a relatively short span of time.
If your product or service is complex to explain, requires a comprehensive walkthrough, or is best conveyed through static content, you may need to think a little more outside the box about your TikTok content than you would with a straightforward product.
Producing content
n comparison to other platforms like Instagram, Facebook, or Twitter that favor both videos, static images, and/or text, TikTok is solely a video platform. Creating video content that isn't highly edited and produced can help businesses give off a more humble and relatable persona, but if this isn't done properly, your videos may not convey the right idea. The best way to learn more about the type of content you should be producing for TikTok is to go on the platform, seek out brands and creators within your niche, and take notes on what's working. Here are some suggestions:
– Use trendy sounds and music on the app — 88% of users report that music is critical to the TikTok experience.
– Include text on your videos — this makes it easier for viewers looking through your profile to know what your videos are about and find content that interests them.
– Use people — successful TikTok users thrive on being authentic and a good way to do that is by giving the audience a face and/or voice to relate to.
– Go vertical — videos with a vertical orientation do 40.1% better in impressions than horizontal or square videos.
– Don't forget CTAs — according to TikTok, including a clear call-to-action has resulted in a 152% increase in conversions for some users.
How do you feel about TikTok now?
As with most things in life, TikTok is what you make it. As long as you take the time to truly understand the platform and make it work for you, you'll be in good hands. Whether you're ready to fully jump into the depths of TikTok or you plan to hang back, you should now have a better idea of all the exciting opportunities that TikTok presents.
Need some guidance with your TikTok content strategy? We'd love to help — reach out to us here and get started on your social media journey.
Our clients
Humblebrag: we work with some pretty big names in the industry…