27th February 2020
How to turn an interview into 12 pieces of 'holy grail' content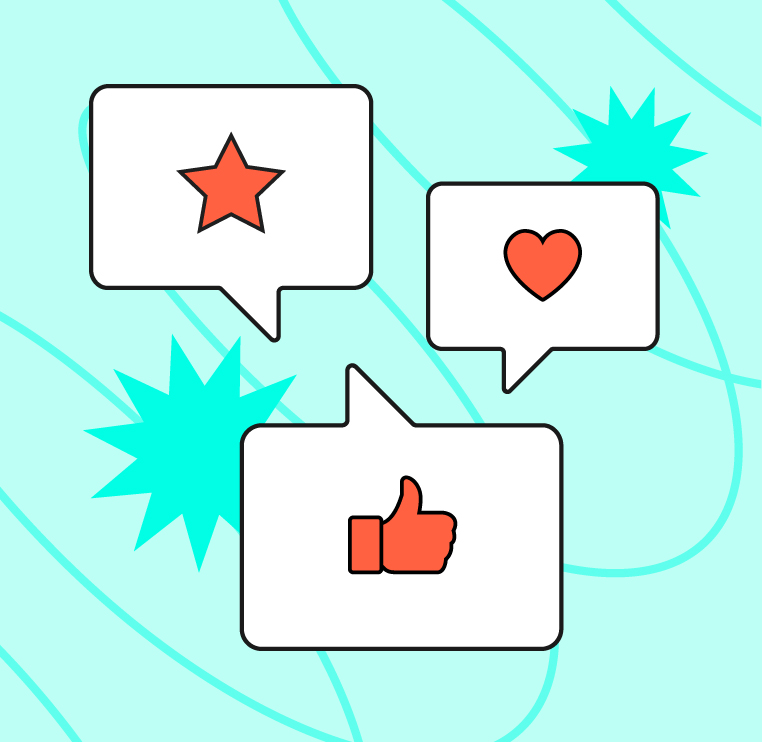 No one wants to hear how great an organisation is from its CEO. They want to hear it from people or businesses that have gone through the same challenges they're facing and can vouch for the company or technology which helped them through to success.
According to the 2017 Edelman Trust Barometer, 62% of buyers trust their peers and almost no one trusts CEOs, and as the folks over at redk so aptly put it;
Advocacy is kind of like a self-fulfilling prophecy. Imagine the cycle; a company that is built with advocacy has a lot of advocacy. Those new customers that become a customer because an advocate recommended them, they, themselves, are much more likely to advocate.
In essence, if you're not using your customer advocates to promote your brand, you're missing a trick.
But a common challenge when it comes to customer advocacy is actually convincing customers to work with you to create this 'holy grail' of content.
That's why it's vital when you do get buy-in, you utilise the opportunity to create a raft of content which can be captured from just a few hours of face-to-face time.
In fact, from a single, filmed interview with a customer, here's 12 high-quality, effective and engaging pieces of content you can create:
1. The Anthem video
When you're interviewing your customer, capture a selection of powerful soundbites which can be overlaid onto beautifully shot, engaging and emotive images to create a 60-second video that influences viewers to "find out more."
2. The explainer video
When the viewer wants more detail, from the same interview and with the right questions asked, you can create a second video which includes more specific soundbites about the products used, the challenges overcome and the tangible benefits seen.
3. Social media cuts
Select a few of the filmed soundbites with your customer and create a series of 'snackable' 20-second social media videos. Theme them, and you can even save them for future campaigns. Timeless!
4. A blog
Almost every organisation has a branded blog or contributes to one and as long as the interview is well prepared with relevant and interesting questions, turning a filmed interview into a blog is simple. What's even better is that it's very shareable and can be the 'call to action' for your videos or a feature article for your email nurture campaigns.
5. A case study
Similar to the blog, with the right interview questions, you can capture enough information to write a detailed case study to be hosted on your website, shared with relevant media or even be used as gated content.
6. Sales enabler
Too often, customer advocacy is siloed into marketing or PR buckets. But these stories are an extremely valuable sales tool. As they say, "proof is in the pudding", so use the information captured during the interview to create sales slides or a PDF that sums up the partnership and highlights the ROI.
7. Press release
Just like your customer prospects, the media wants to see proof to support your PR narratives. This completes the story. So during the interview, put your PR hat on and ask questions that will entice answers, quotes and information to support a strong press release and provide the 'so what' factor to your story.
8. Broadcast PR package
If you've managed to secure time with your customer and convinced them to come on camera to talk about your partnership, be sure to pull together a broadcast PR package. While some extra filming of b-roll is needed, broadcast journalists love a 'pre-wrapped package' of content!
9. Customer journey infographic
As the customer explains their journey with you on camera, turn that into a visually appealing infographic – the perfect medium to bring a 'journey' to life as the reader goes through the journey with you. Cartoon avatars of your customers always go down well too.
10. Themed photobook
We've snuck this one in here, but you would probably need at least three customer interviews to create this. But during your customer interviews ask a few questions that are exactly the same about an industry challenge or latest buzzword.
Then, using still images from the interviews, and their corresponding answers, you can create a beautiful and highly shareable photo book that brings their stories to life.
11. Social stills
From the filmed interview, freeze-frame a shot, put it into a beautiful design and accompany it with a powerful quote from the customer, then share across social media. Super easy, cheap, but highly effective.
12. Podcast
Podcasts are so hot right now, and with a quality crew, it's easy to take the audio of the interview and turn it into a podcast format. As long as you've prepped well for the interview and can ensure a good flow of conversation, you'd be silly not to.
When it comes to customer advocacy, half the battle is on-boarding the customer. But once you have their support, the opportunities are vast. Just be sure to prep well, work with quality creative teams and really utilise the content you capture.
Our clients
Humblebrag: we work with some pretty big names in the industry…